Dating a Japanese Woman in JAPAN in Spring: The 5 Best Cherry Blossom Spots in TOKYO
日本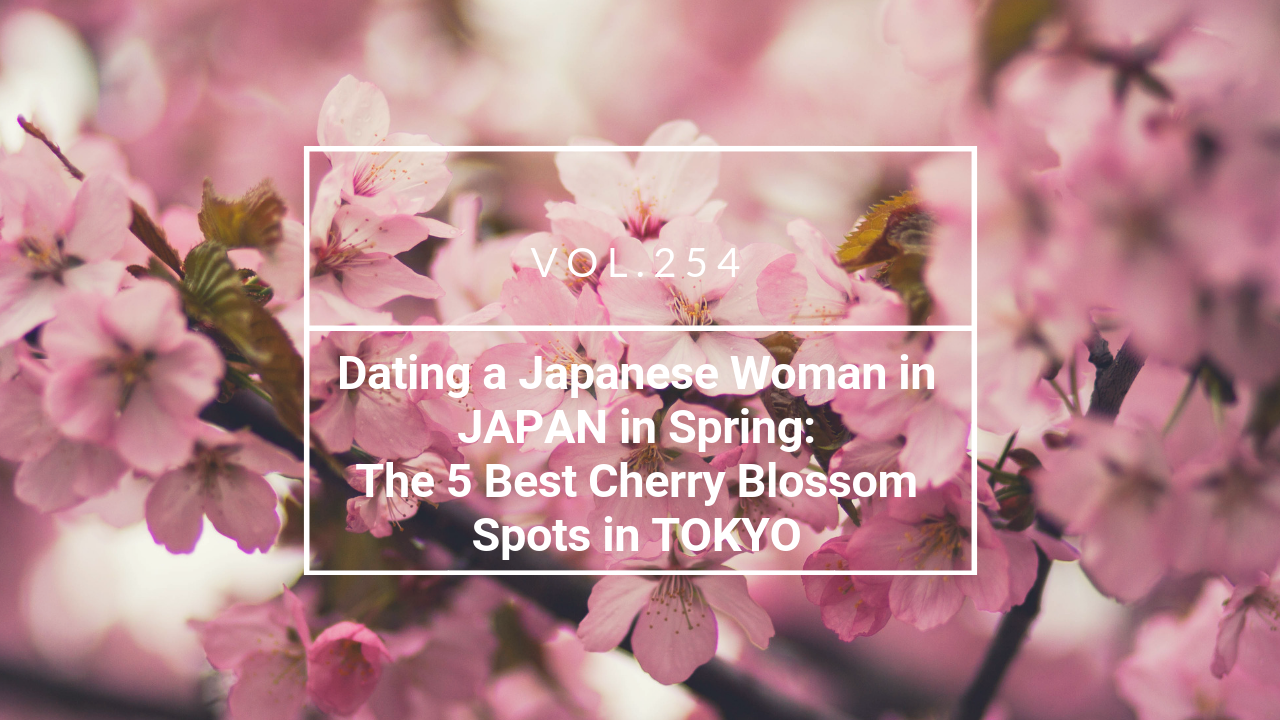 Dating a Japanese Woman in JAPAN in Spring: The 5 Best Cherry Blossom Spots in TOKYO
From late March to early April many of our male clients visit Japan since one of the most beautiful sights in the world happens only then. There is something about the beauty of cherry blossoms that helps people feel more romantic. Spring is just around the corner, and cherry blossoms will bloom soon! Here are the 5 Best Cherry Blossom Spots in TOKYO. We hope this information will help you to choose where to go dating with your Japanese woman when you visit Japan.
Short Cruise from Odaiba to Asakusa
Shinjuku Gyoen Park
Around Ichigaya Station
Lunch at Chinzanso Japanese Garden
Tokyo Midtown (Roppongi)
Short Cruise from Odaiba to Asakusa


From Shimbashi station (near Ginza), take Yurikamome train to Odaiba. There are some piers around the Odaiba area. (Hamarikyu, Toyosu, Odaiba Seaside Park, Tokyo Palette Town, and Tokyo Big Sight.) Hamarikyu is one of the greatest places to see cherry blossoms, and there is the pier at the park. Take a small cruise ship to Asakusa, and you will see cherry blossoms on both sides of the Sumida river.  It is so beautiful. It costs about 10 USD. It's a reasonable price. You can enjoy both modern Tokyo in Odaiba and traditional Tokyo in Asakusa.

http://www.suijobus.co.jp/en/price/#asakusa
Shinjuku Gyoen Park:
Walking distance from Shinjuku Station or you can take the subway (Marunouchi Line)  to right in front of Shinjuku Gyoen Mae. You can get away from the hustle and bustle of the noisy city of Shinjuku by going for a walk in the park.
https://www.japan-guide.com/e/e3034_001.html
Around Ichigaya Station to Kudanshita:


It is located at the north moat near the Emperor's House.Take the Train (Chuo Line) from Shinjuku or Tokyo Station and get off at the Ichigaya Station. By walking around the Ichigaya station to Kudanshita, you will see beautiful Cherry Blossoms.
Chin Zan So Japanese Garden:
Chin Zan So is one of the hotels in TOKYO that has a beautiful Japanese garden. You can walk around the garden even though you are not a guest of the hotel. They have a special lunch course, so you can enjoy lunch here and see Cherry Blossoms.
https://hotel-chinzanso-tokyo.jp/Google Map: https://www.hotel-chinzanso-tokyo.com/directions/
ACCESS: https://www.hotel-chinzanso-tokyo.com/wp-content/uploads/sites/225/2018/12/AccessMap.pdf
Tokyo Midtown:


Roppongi Area is a more urban and sophisticated place for dating with a Japanese woman. The restaurants around here is a bit pricey, but your Japanese woman will feel that she is treated as a special woman.

Access: http://www.tokyo-midtown.com/en/maps_directions/
More Info: http://www.tokyo-midtown.com/en/events_news/detail.php?id=999
https://www.enjoytokyo.jp/shopping/event/419881/
If you have all day I recommend the "Short Cruise from Odaiba to Asakusa". You  can go from Asakusa to Odaiba since there is a pier in Asakusa too. If you don't have much time, I recommend having lunch at Chinzanso or dinner at Tokyo Midtown.
Many of our Full Members are going to travel to Japan during cherry blossom season, and we are now arranging individual meetings for them. Cherry blossom season is a wonderful time to share the excitement and beauty of seeing cherry blossoms in Japan. This season is also seen as being very romantic when many happy couples get together. Let the cherry blossom magic inspire you and her to forge a greater connection!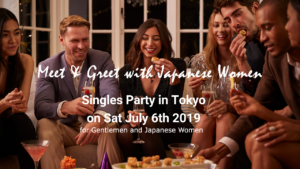 Singles Party in Tokyo on July 6th 2019
If you haven't planned to visit Japan, we recommend to plan on July 6th 2019. We will host a singles Party in Tokyo, so you can meet many beautiful Japanese women in Tokyo in one day. Also we can arrange individual meetings for you. I am sure this is a great opportunity for you if you really want to marry a Japanese woman within a year!
Plese click to signup for TJM's Singles Party in TOKYO 2019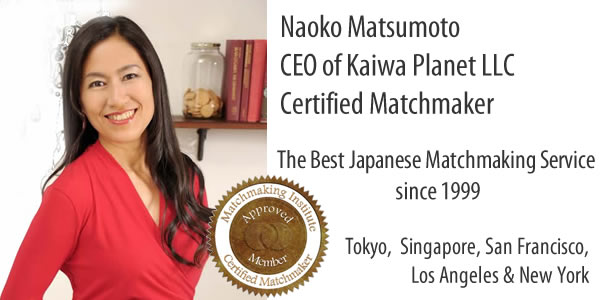 Dating and Matchmaking Service for Single Professionals and Japanese Women Established in 1999
We have been working as professional Japanese matchmakers for 18 years. We look forward to assisting you in finding your Japanese wife. Please click below to make an appointment for a Free Skype consultation if you are truly interested. We are happy to make an appointment with you after you have created your own profile. https://meetjapanlady.com/company.html

Naoko Matsumoto
CEO and Your Personal Matchmaker
Traditional Japanese Matchmaker