Profile Registration
What are the Full Membership Benefits?
1.

Your profile will be added to our member's page.

2.

You may request to contact a maximum of three Female Full Members at one time. Requests are unlimited during membership terms.

3.

Initial contact with our Female Full Members is by email, Afterwards, you may contact our Female members by other methods such as snail mail, telephone, Skype, and messenger.

4.

You can receive a Monthly Coaching Session which is a 20 minute skype/Telephone consultation with an expert matchmaker to discuss your matches by appointment.

5.

On your own initiative, you may arrange meetings in Japan with our Female Full Members.

6.

We provide personal customer support to facilitate your search.

7.

Meet Japan Lady .com hosts your initial "OMIAI" meeting with our female members at our Tokyo office.

8.

You can join One and Three Skype Meeting Session.
Full Membership Requirements:
1.

You must meet our membership qualifications. See TJL's Membership Qualifications

2.

A copy of your Passport Photo Page. Scan and send it by email to TJM.

3.

A copy of your most recent Federal Income Tax Return.

4.

3 of your best photos taken within the last 6 months. Send them by email to TJM.

5.

Completion of Member Agreement Form-01 (Download and send to TJL by Email or Mail)

6.

Proof of your divorce if you are divorced.

7.

Pleasse sign and send Terms of Use by email to TJM.
If you prefer to mail TJM your required documents instead of sending by email, here is TJM's mailing name and address:
Kaiwa Planet, LLC
P.O. Box 10164
Towson, MD 21285-0164
USA
Full Membership Fee:
Membership Fee:
Meeting Fee:
Free for the first 3 meetings with our female members at one trip. $200 per person will be charged, if setting up 4 or more meetings at one trip.
No meeting fee will be charged if less than 3 meetings at one trip.
Full Membership Documents Needed to Visit Japan:
1.HIV Blood Test performed within the last 3 months.
2.Your current valid passport.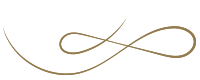 Profile Registration Application Form